Idaho says "Let's Move!"
Let's Move! has been a program on the run since February 9, 2010. Since then much progress has been made throughout the nation to improve the health and lifestyle of children and people in the United States. Community members everywhere have been working to keep the program working and active to ensure a better future for children and future generations thanks to Michelle Obama. With the help of this program we work to reduce the risk of obesity in younger generations, make more healthy food affordable and accessible through businesses, aid in providing healthy food in public schools and programs, all the while working to increase the time kids are spending doing physical activity locally and nationally.
Why North Idaho?
North Idaho has a rather diverse community that is consistently growing and building every single day and easily can benefit from the Let's Move Cities, Towns and Counties, but as a region. With the Coeur d'Alene Tribe and other surrounding communities, we're working to make a healthier and more fulfilled future with kids and families alike. Schools, businesses, communities, and families can join in to strive to be healthy and take out recent trends of obesity, diabetes, and other health effects by helping us educate, by getting active, eating better, and taking action. This program therefore sets an initiative to kick more obesity out of future generations all the while giving children the tools and more of a chance to succeed in a more fruitful future. In order to do this it is important to focus more on a local level.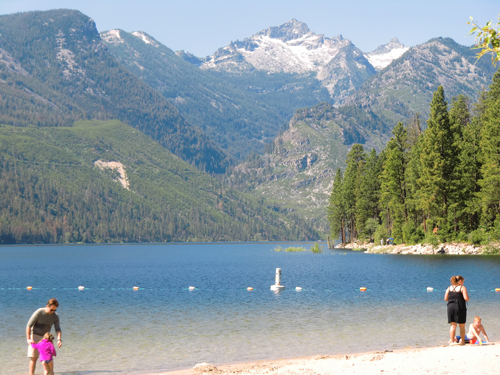 Why so specific?
The more specific and direct we are of the region, the more focused and direct we can be in making a difference. The Let's Move Cities, Towns and Counties toolkit explains it more thoroughly:
"No city or town is the same, and each one needs its own approach for solving obesity. Let's Move Cities, Towns and Counties engages communities by focusing on their unique ability to solve the obesity challenge on a local level."
With more of a focus on North Idaho, we can work to a better tomorrow everyday by working towards the Let's Move goals which are:
Reducing the risk of obesity in early childhood
Making healthy food affordable and accessible
Providing healthy food in schools
Increasing physical activity
Under these goals we work to make them fit the needs of our region to make the most effective difference. Most of the difference comes from the community and families though. As a role model and mentor to your children, you can aid in getting healthy and having fun!
To find out more about Let's Move! in North Idaho, click on the links above to learn how you can participate and take action!